Contact Us To Book A Centre Tour
Welcome To Little Zebra Allambie Lane!
Our nurturing daycare centre is located in Rasmussen, Townsville. Book a tour and experience childcare with a difference!
We aim to give children the very best start to life, by providing quality childcare and early education that will exceed your expectations. We care for children aged 6-weeks to school age, and provide a beautiful and safe environment that your child thrive in.
We understand the busy lives of families, and our all-inclusive fees include nutritious meals for the children in our care, including breakfast through to a late afternoon tea snack.
We believe that play is the business of early childhood. We provide a contemporary play-based curriculum where your child will gain a sense of self, explore, play with their peers, and build confidence. Our programs, designed and implemented by our qualified and experienced Educators, are intended to nurture the creativity of your child and equip each of them for life's adventures. To complement our curriculum, we offer a range of carefully selected extracurricular activities, including swimming lessons for our Kindergarten children and yoga.
We believe that indoor and outdoor environments are equally important in supporting all aspects of children's learning including interactions, spontaneity, enquiry, discovery and creativity. We acknowledge the importance of providing rich natural environments to provide scope for imagination, connection and appreciation of nature.
Technology plays an important part in our programs, with each centre having access to interactive whiteboards and computers. Storypark, our interactive programming and communication platform allows parent instant access to their children's learning documentation and direct communication with your child's classroom educators. Storypark allows families to view the learning occurring in the classroom and work in partnership with the centre to support and guide your child's individual learning journey.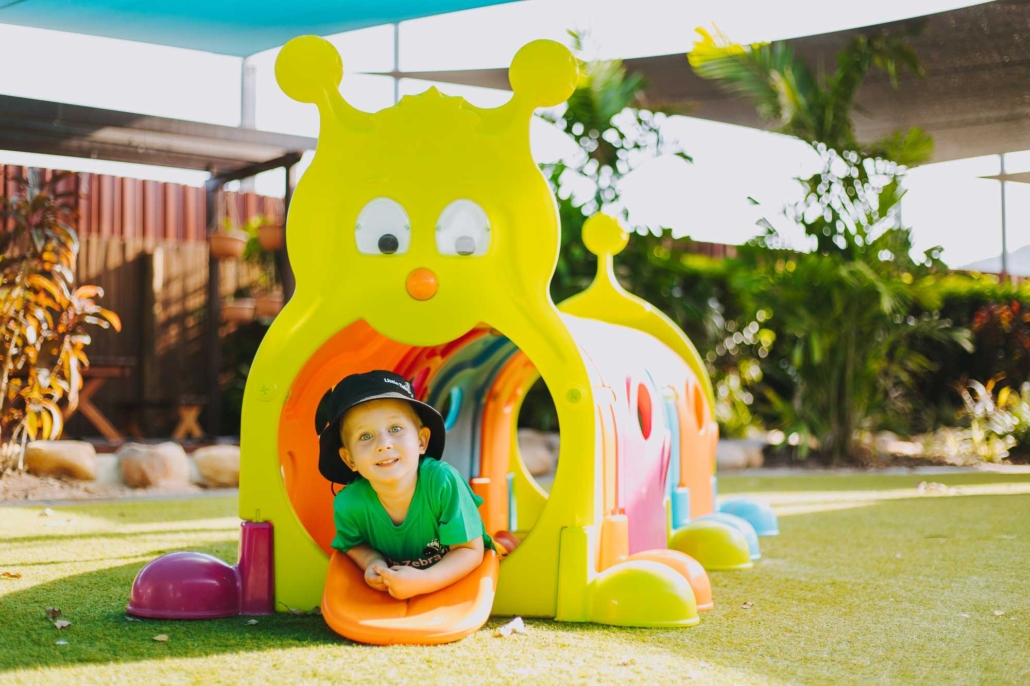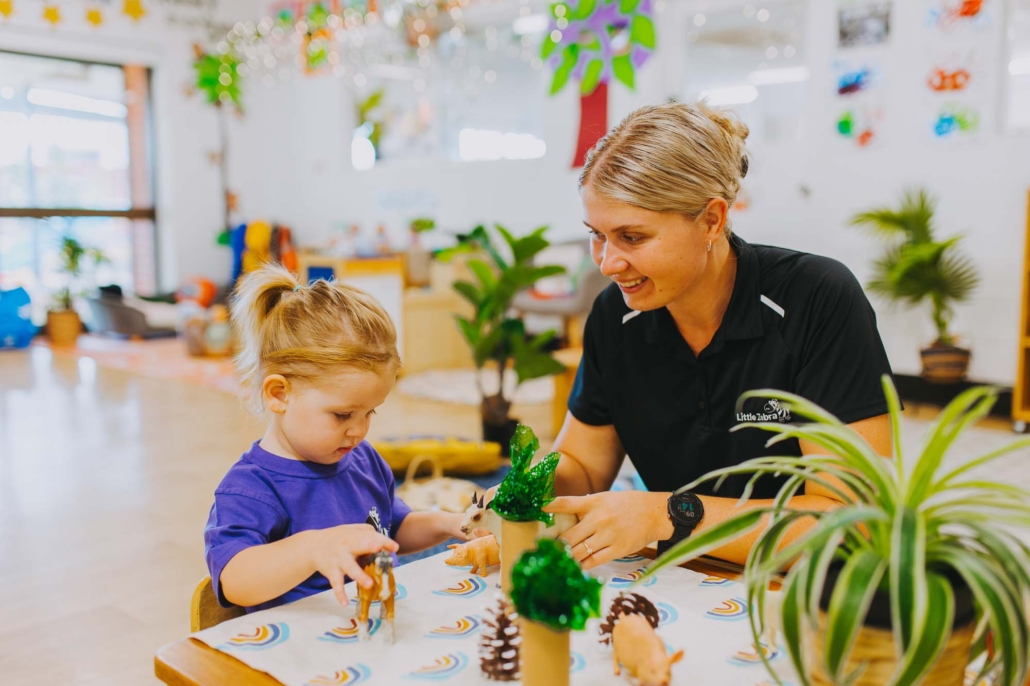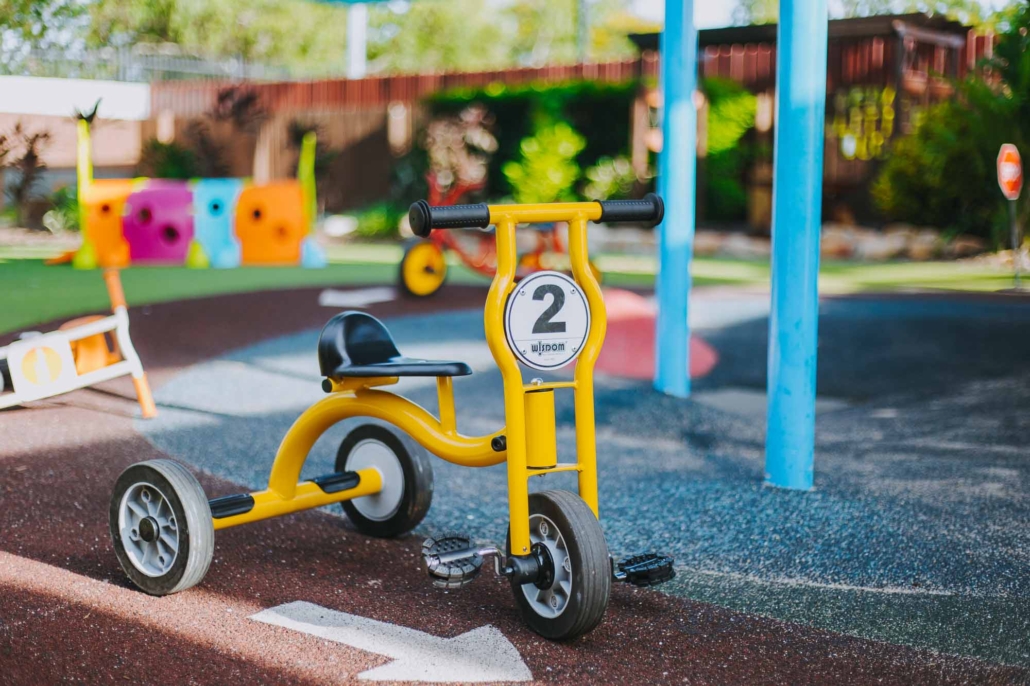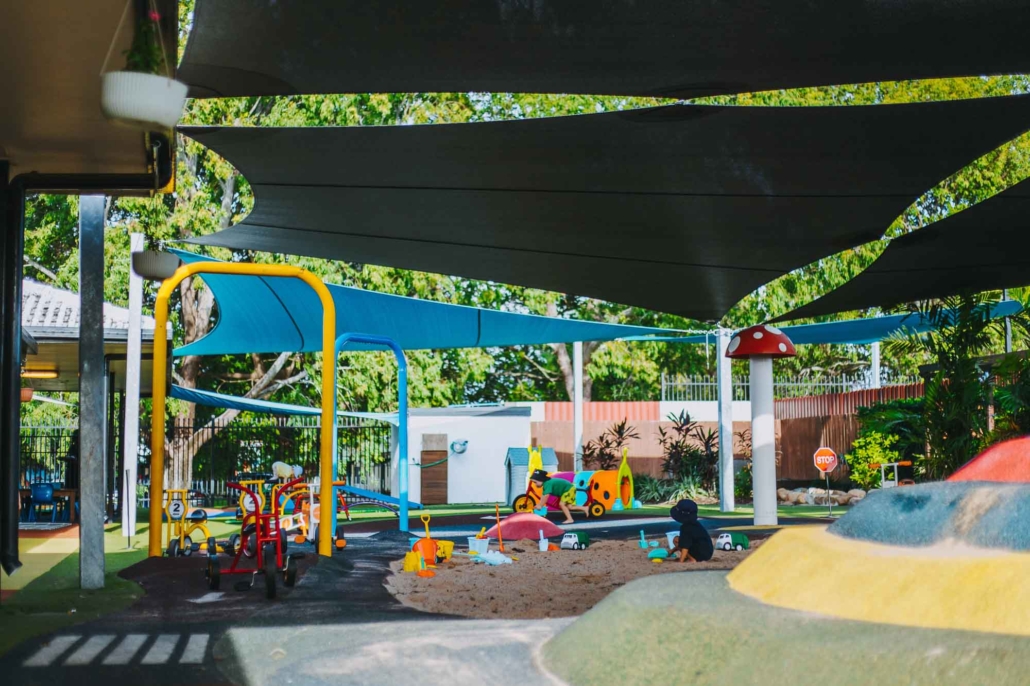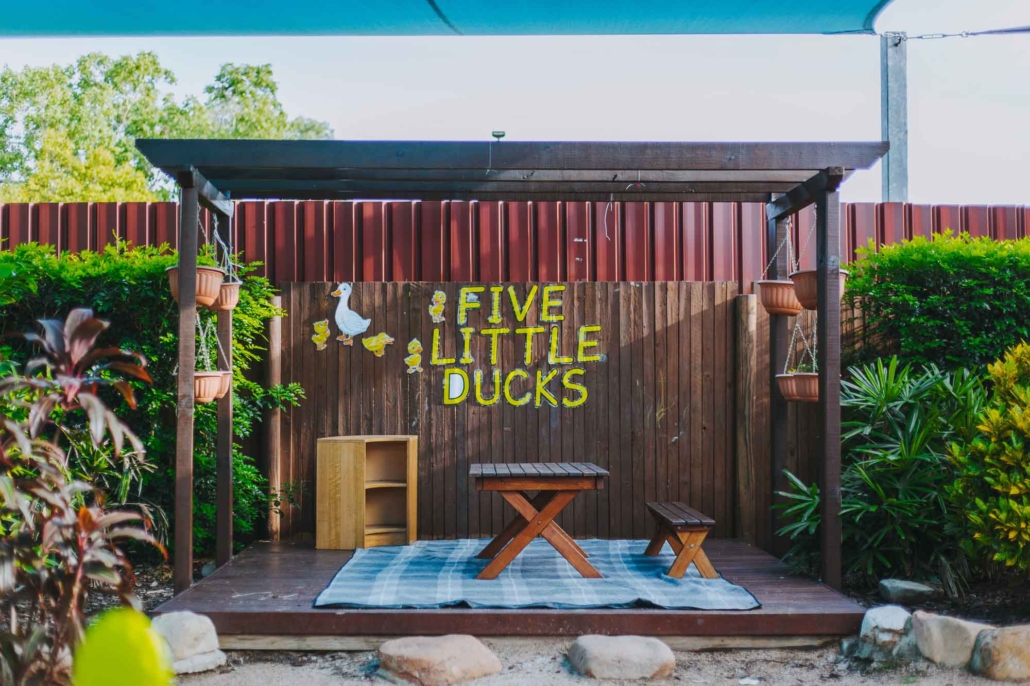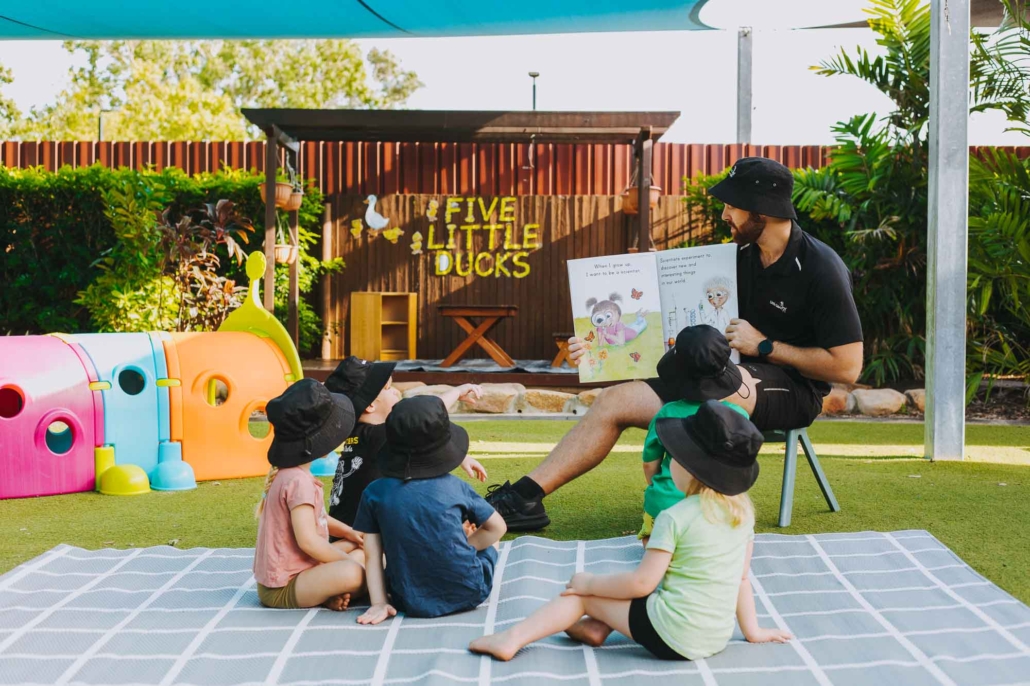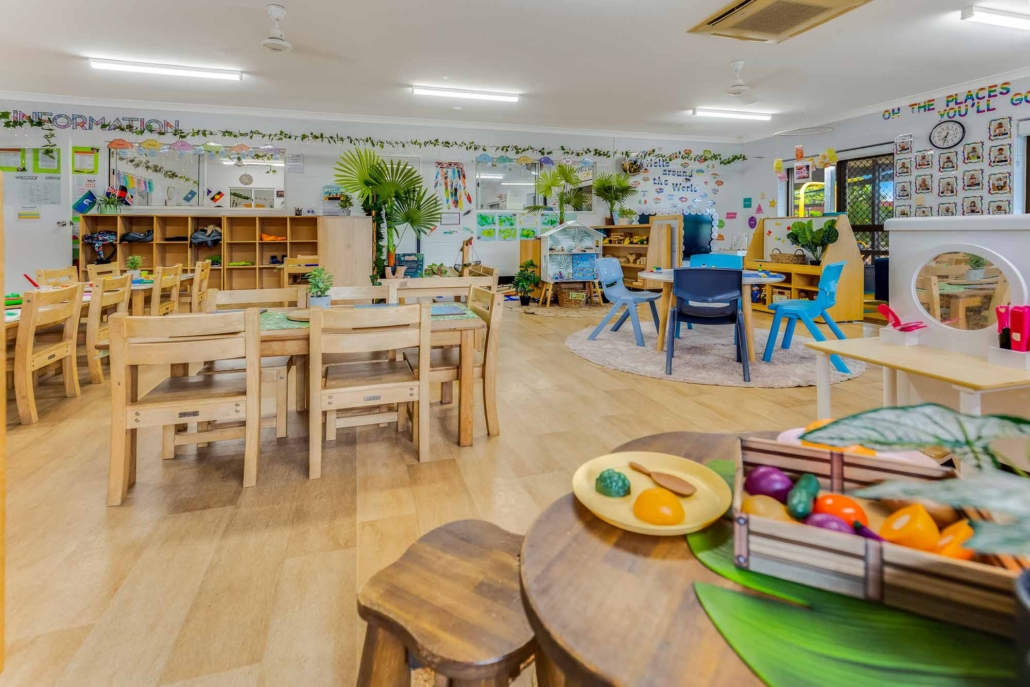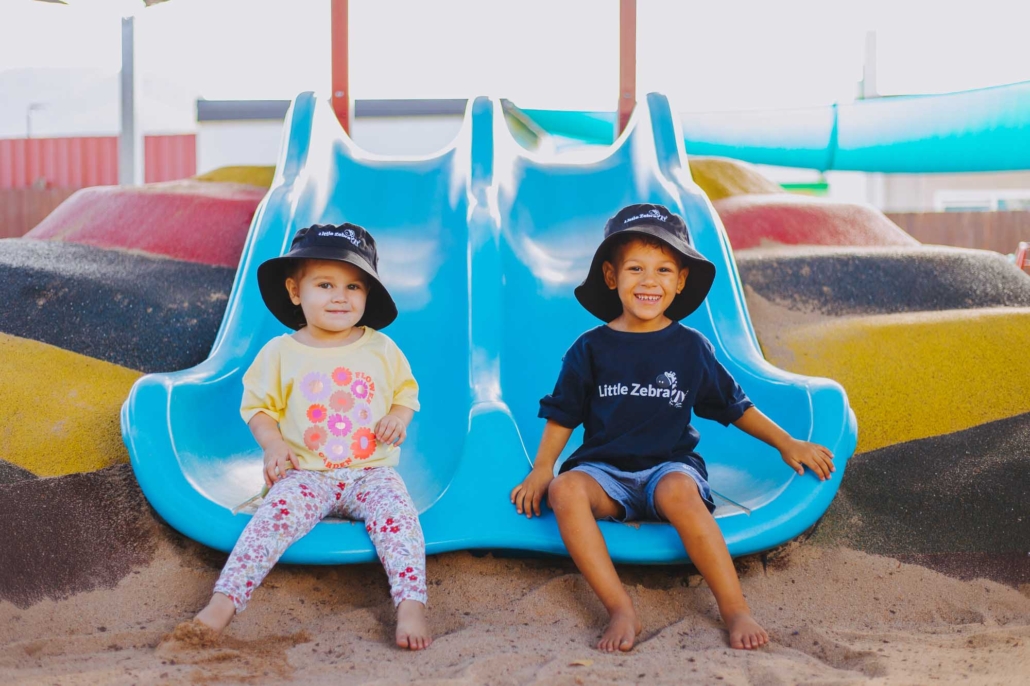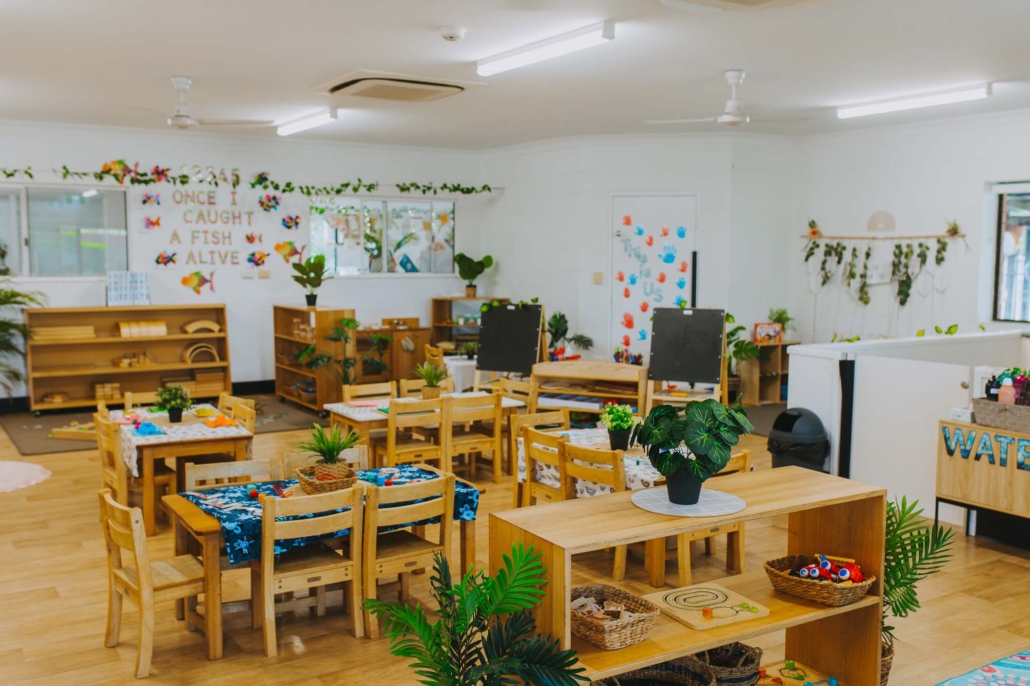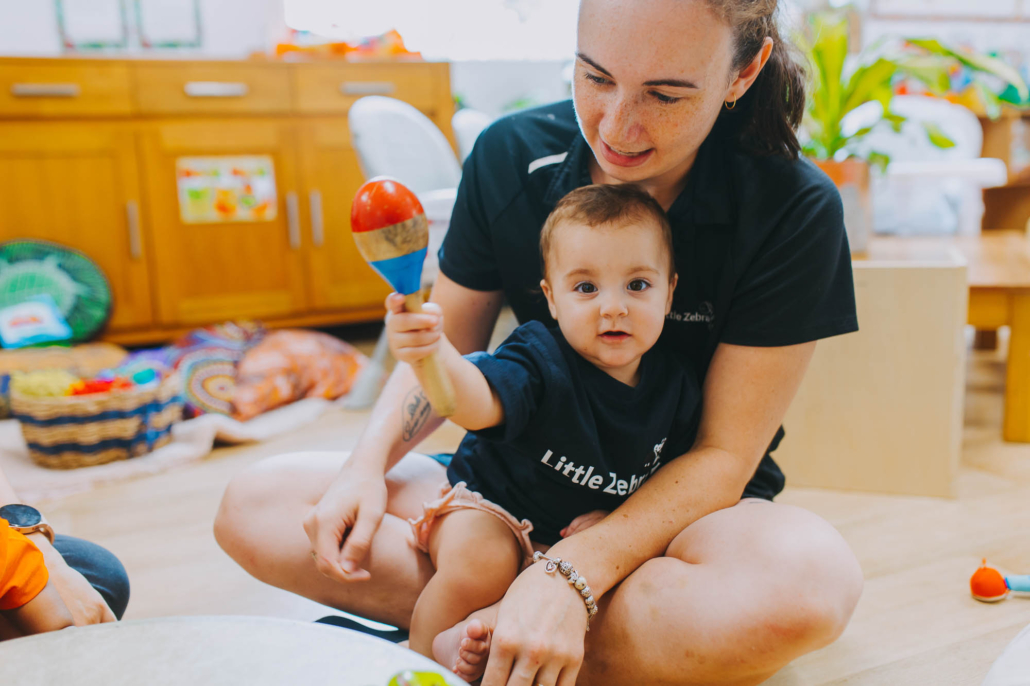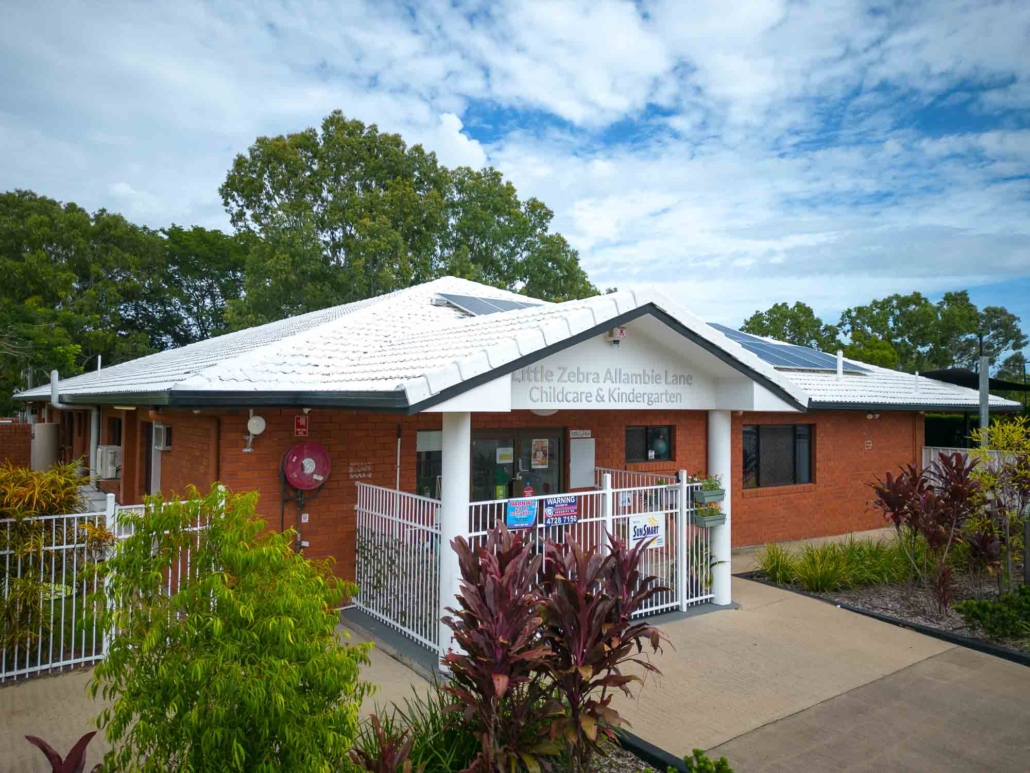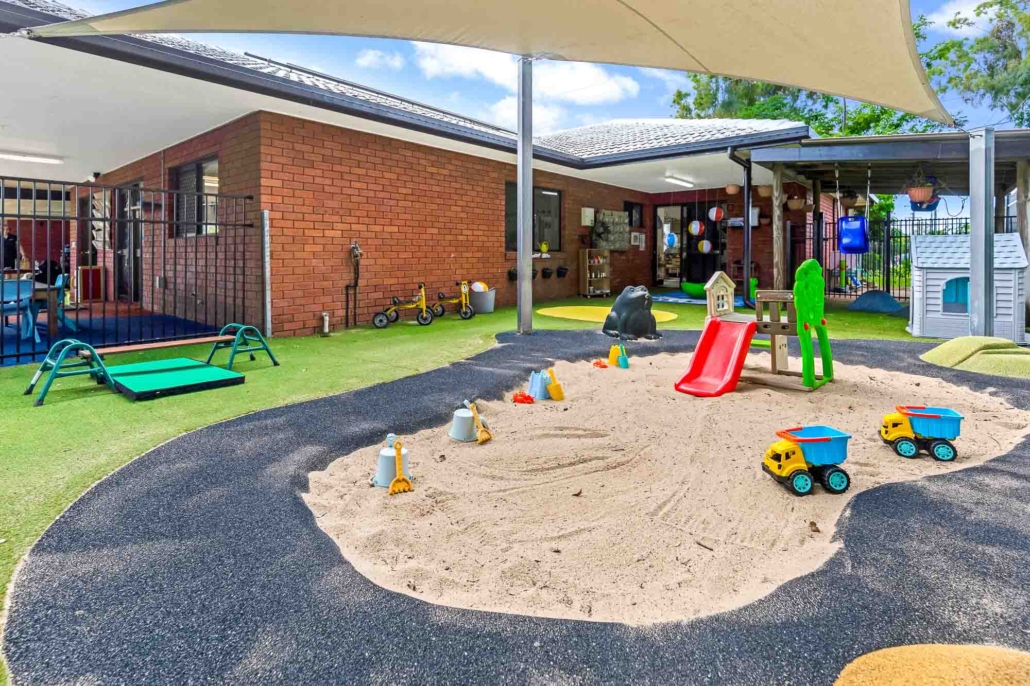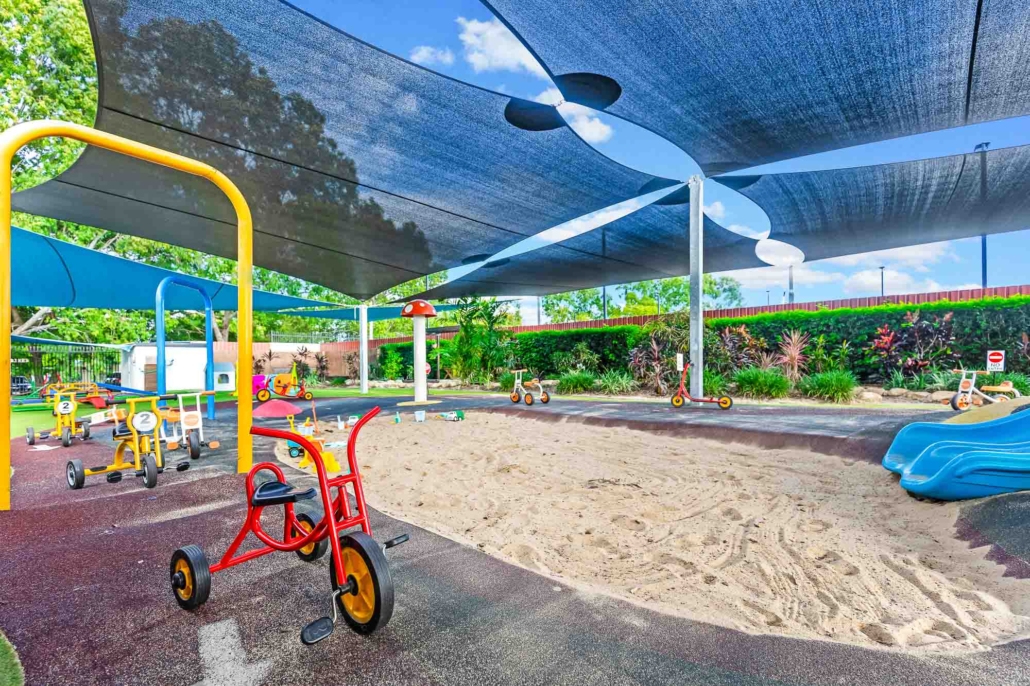 Our Facilities
At Little Zebra Allambie Lane we believe in providing unique opportunities for children to grow and learn. Our Townsville childcare centre provides extracurricular activities at no additional cost for families. These exciting programs include:
Gardening classes
Music and movement programs
Yoga lessons
Cooking classes
Fitness classes
Integrative whiteboard technology for early Science and Maths programs
Multi-literacies programs
As a centre standard we offer:
A free hat, drink bottle, and t-shirt upon enrolment
Healthy nutritious meals, breakfast, morning tea, lunch, afternoon tea and late snack
A FREE barista service each morning from 6:30am – 9:30am
A Vacation Care Program for school aged children
A Queensland Government approved Kindergarten Program
Passionate Educators who are qualified and hold current CPR, First Aid, Asthma, Allergy and Anaphylaxis training
Online access to your children's educational programs and developmental records.
A comprehensive Transition to School Program
Our daycare centre is open Monday to Friday 6:30am – 6:30pm (excluding public holidays), and we offer care and education for children from 6-weeks to school age.
17 Allambie Lane, Townsville, Queensland 4815
allambielane@littlezebra.com.au